The Perfect Finale for One of DC's Best
Who says you cant get enough Harley Quinn? We do!
When "The Harley Quinn Show" was announced back in 2019, so many detractors stated "enough with Harley Quinn" or "UGH DO NOT WANT!" Little did they know, that not only is "The Harley Quinn Show" the best DC Animated Series since "Justice League," its a contender for Best DC Animated Show Ever. The (potential) series finale is everything fans have been asking for an more, not only by meeting the incredibly high expectations set, but far exceeding them in every way.
You'll laugh, you'll cry and you will be pumping you fists with excitement because this is some of the best animated material that's ever been offered to comic book fans. Needless to say, The Season 2 Finale sticks the landing!
Everything Comes Full Circle
As we said, high expectations had been set prior to this episode. So many subplots, stories and romances needed to have pay off. So many questions needed to be answered, will Ivy marry Kite Man? Or will Harley get her chance at true love? Those questions are answered but you have to tune in to find out! So many fans have had their hearts ripped out, their bellies burst with laughter and their mind blown by WTF situations and that's no different here. Also, the best cameo of the series shows up and fans are going to lose their minds when they realize who it is.
It left us speechless and even gives one character another wonderful pay off! That's how well written this show is and the writers should be given whatever project they want after this; its that good. The facts that they were able to cram this much into 22 minute episodes without making them feel bloated, is a crowning achievement worthy of the highest praise. As Clayface would say "Bravo!"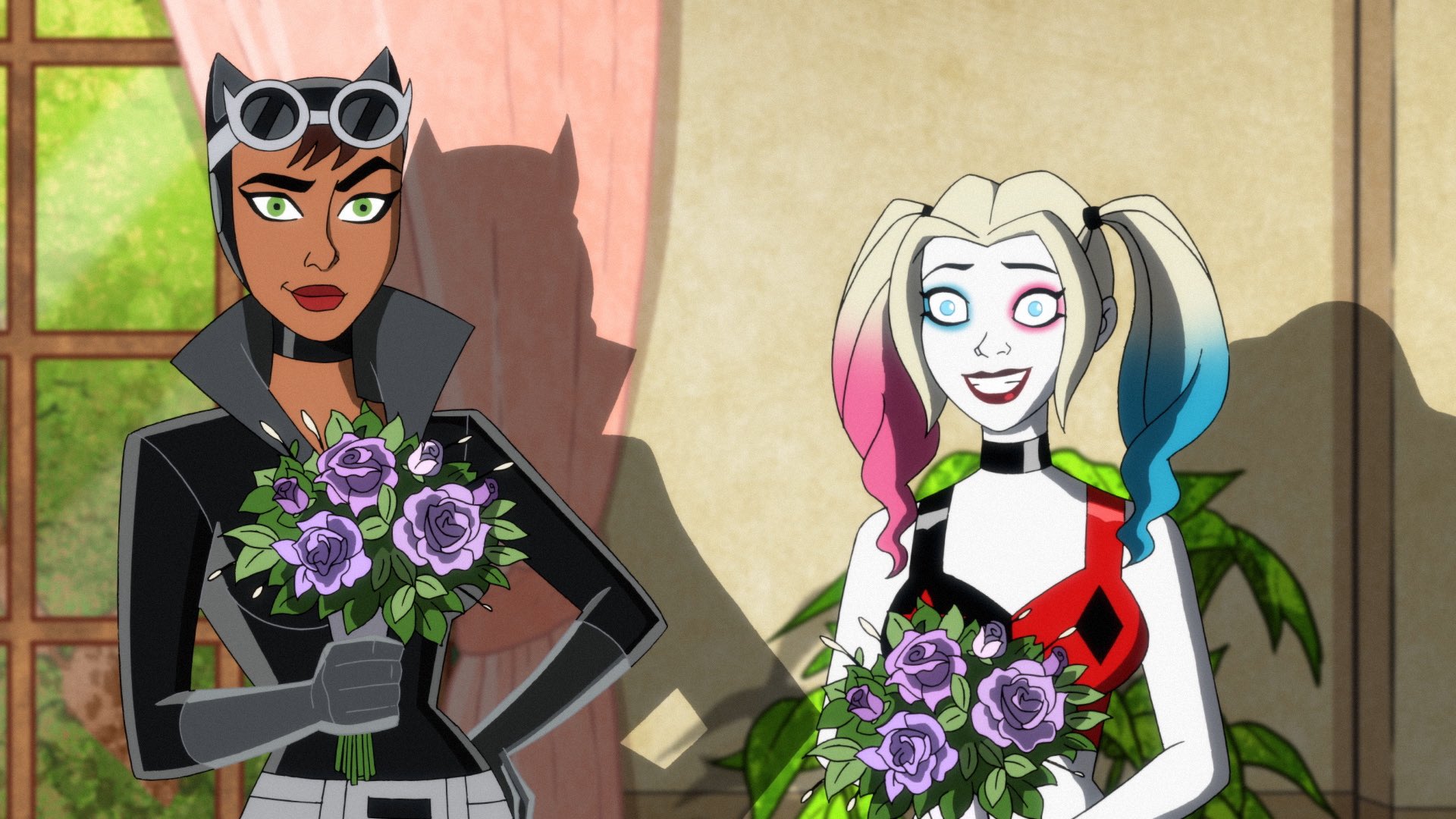 Keeping A Secret
There's not much else to say here unless we venture into spoiler territory and this show is too good to be ruined for you guys.
You might cheer, you might get angry or you might just fall on the floor because you're having such a darn good time! This is the party that you don't want to end but the sun will soon be coming up and everyone will be heading home; so why not go out with a bang? Or…..if you want to keep the party going, make your voices heard! "The Harley Quinn Show" deserves all the love in the world and it may sound like a broken record, but this really is one of the greatest things on TV right now and with the current state of the world, this is exactly what we all needed; a friend to make us laugh.
The Verdict
"The Runaway Bridesmaid" is the perfect finale to one of the greatest animated shows ever made.
Funny, emotional, satisfying and pure, this is everything DC fans could want and everything they deserve. The big question now lingers, does "Harley Quinn" get a 3rd Season or does DC keep this episode as the series finale? Honestly, it would be fine if ether decision was made because although fans will want more, should this be left alone and allowed to have the perfect send off? It's going to be quite an interesting debate.
In the end, this finale is perfection and if this really is the last ride, what an incredible journey it was!
Grade: A+