By: Stevey Checkers via THEGWW.COM
It's been a while. Much has happened since my last post. Long story short…I'm back. Let's jump into the deep end. If you search the term HUMBL on any social media site you're bound to find a full-out media blitz by short-sellers and "bears" who either have zero patience or credibility. This article will be attacked with tenacity intended to create FUD (Fear, Uncertainty, and Doubt for those over 50 years of age).
I engaged the bears today by purchasing additional shares.  To some investors that can be considered chump change. To some, that's a dream. To me, it's community and confidence in HUMBL nation. To the bears out there….I thank you, my children thank you and my unborn grandchildren will thank you.
The stock price has been in a constant decline. Any investor with opposable thumbs can quickly see a downward slope. Not a lot of gray areas there. A piece of coal needs an extraordinary amount of pressure before it can become a diamond.  HUMBL is that piece of coal. In HUMBL's case today, they were Luke, Leia and Han stuck in the trash compactor on the Death Star. The pressure has been applied. My coal has a two to five-year plan. With an emphasis on "MY" coal. What will you do with "YOUR" coal?
Let's look at HUMBL's opposition first.

The Anatomy of a Bear
According to investopedia.com, the definition of BEAR is as follows:
A bear is an investor who is pessimistic about the markets and expects prices to decline in the near to medium term. A bearish investor may take short positions in the market to profit off of declining prices. Often, bears are contrarian investors, and over the long-run bullish investors tend to prevail.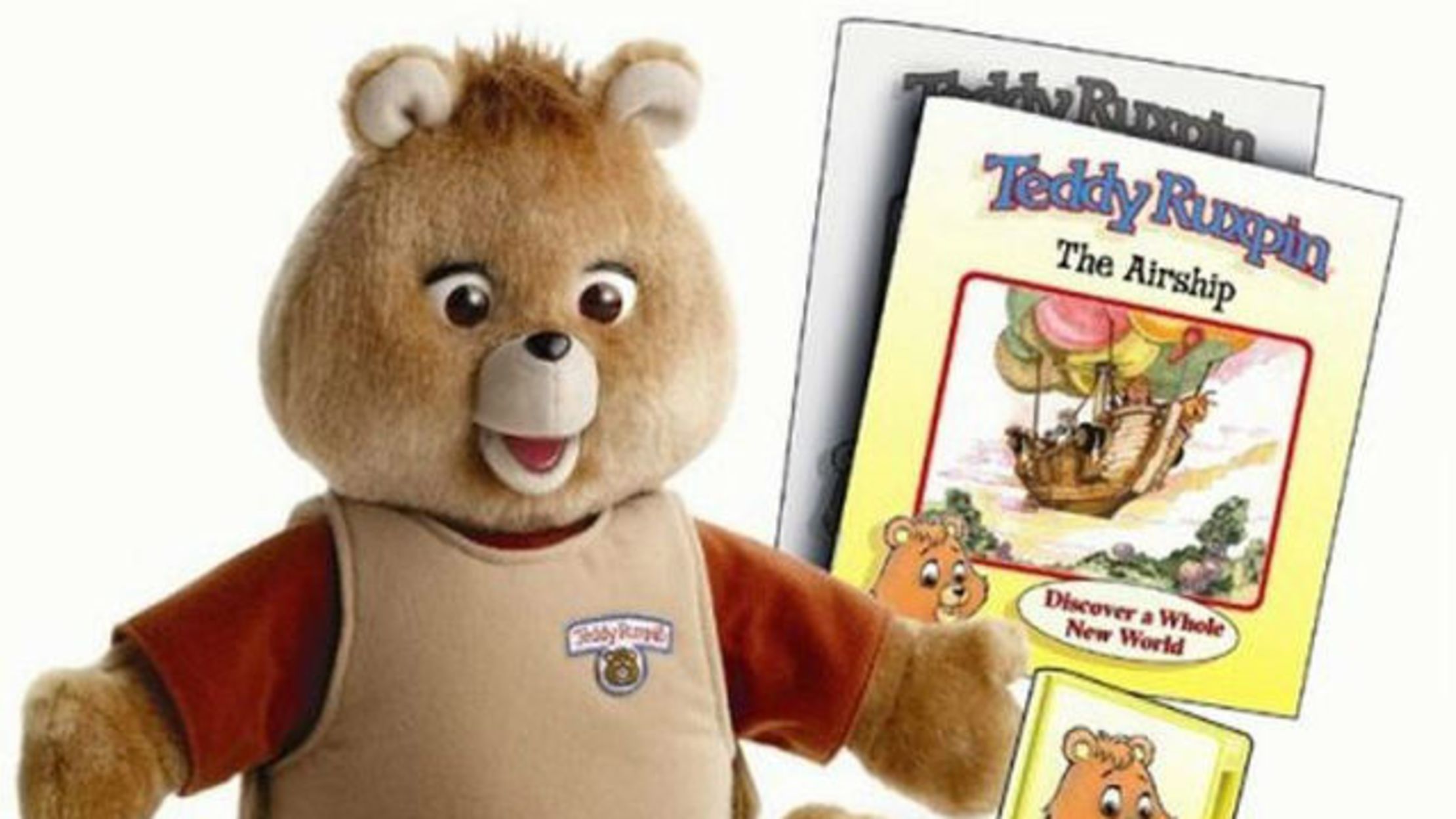 Bears (to be referred to as Teddy Ruxpin's from here on out), usually live in lands of newly created Twitter accounts, Facebook profiles, and Message boards. Their followers fall in the amount of 25 or less and most will have an account created within the last month. Bulls and Bears are constantly at each other's throats when it comes to stocks. In the case of the Ruxpins, pre-made messages (not from cassette tapes that are inserted into their backs) are regurgitated from an unnamed source. Who stands to lose the most when a disruptive company comes to the forefront? I don't know the answer but I can bet they are well funded. There is a lack of credibility in Ruxpin's game plan.
Imagine yourself sitting down for a meal in Chef Gordon Ramsay's kitchen. Individuals shorting HUMBL, who usually complain about HUMBL on every form of social media, are the type of diner that will roll up to Ramsay's place, order a well-done Filet, open up their jacket to reveal they brought ketchup to the party, then complain it wasn't done in 4.5 minutes. Gordon Ramsey would give you a Master Class on adjectives worthy enough to make a Mechanic blush. I wouldn't fault our Bruin for letting the Ruxpins have a piece of his mind, but Foote is better than that.
Rome wasn't built in a day….it's unreasonable to expect groundbreaking technology streamlining: art, entertainment, investments, real estate, banking, business, and security to roll out to 7.2 Billion people overnight. Note that while you were sleeping… Brian Foote, the CEO of HUMBL (OTC: HMBL) is shaking hands, signing contracts, and cultivating global relationships.
While Ruxpin's are hibernating in their cave… Foote aka "The Bear Slayer" is hard at work. Foote (a Bruin himself compliments of UCLA) knows Ruxpin's game. He's well aware of their misrepresentation. As grand as this Bruin is, the largest of mammals will swat at the dung flies that intrude in their space. If you think the HUMBL app is currently the finished product you are sadly mistaken.
The stock price is being manipulated by short-sellers and investors lacking the foresight to realize the opportunity sitting at their door. I wouldn't fault you for trading the stock, selling high, buying low…rinse and repeat. Before you consider the malicious intent and fear-mongering tactics that are being spread on social media & message boards, consider the users and their 2 followers spreading the lies. Those Ruxpins started their account in December 2021.
HUMBL's FOUNDATION
Do you want your cousin Jimmy, who just learned to use an 808 kick drum, to tell his friends about their disruptive technology? How about some guy whose band has sales exceeding 130 Million Albums telling all his buddies? Foote secured the latter of the two. His name is Nick Carter and your mother knows him very well. To all the 15-year-old Nicks in the world….you might be named after this man. Nick may have just single-handedly lit the fuse on HUMBL's brand recognition. Carter was in a video today with Gary Vaynerchuk (2.7 Million Twitter followers) promoting Draftkings. Carter mentioned HUMBL and ZINU (cryptocurrency) to Gary. Gary then requested a DM from Carter about inquiring "get a little more under the hood and check it out".

When Gary talks….people listen. If Gary likes what he hears, HUMBL's trajectory may resemble something only NASA, SpaceX, and Blue Origin are familiar with. Every start-up needs people that have belief, conviction, and deep pockets. Those people are called Angel Investors and they usually are family members that financially back another person's dream. Those people are generally given preferred shares as a token of their commitment and trust. HUMBL isn't any different and rightfully so. Angel investors have faith and a gambler's mentality and are willing to put up the capital for these types of projects. Statistically, Angel investors don't see any return and bet on the wrong horse. Every now and then something amazing happens. Something HUMBLing happens. 
The term Angel Investor is defined by Investopedia as follows:
An angel investor (also known as a private investor, seed investor or angel funder) is a high-net-worth individual who provides financial backing for small startups or entrepreneurs, typically in exchange for ownership equity in the company.
Let's translate this to modern-day. The government is giving handouts. The stock market isn't. Ruxpin's all over the world want a bigger piece of the pie. We all do. It's a natural desire. Success is a destination that requires you to put your sign down, lace up your work boots, and get after it. If that means working an extra shift to acquire more shares or averaging down, so be it. Lace-em up because I guarantee Foote and Company have blown through a couple of pairs of boots already. Foote has many celebrities on stand-by to promote his product. When the time is right I expect an onslaught of marketing to be unveiled.
THE NFT GAME IS COMING…ARE YOU READY?
A couple of weeks ago HUMBL tested their concert ticket NFT. If you attended Nick Carters concert, your ticket came with an exclusive NFT available to download into your HUMBLpay wallet. Imagine attending Steph Curry's three-point record-breaking game knowing only you and 18,064 other fans in that stadium have access to that NFT. Perhaps you went to a Seattle Mariner game and watched another pitcher roll a perfect game on them again? What would Michael Jordan's first professional basketball game NFT limited to the United Centers seating capacity of 20,917 be valued at? The "Rookie" NFT is about to come into play. An original Woodstock ticket is currently going for $400. That NFT from the next amazing Rock Bands first performance may buy you a new car in 30 years. Imagine an NFT from Drake's first concert, Rolling Stones or the Beatles. HUMBL unleashed their new ticketing app that has slashed TICKETMASTERS fees substantially.
See where I'm headed with this? Name a company that's been on this concept since 2019? I got you. It's called HUMBL. Brian Foote has been creating this disruptive monster longer than Fauci has been developing his…er….. never mind.
High school players are cashing in on Name Image and Likeness (NIL). Imagine your future Five-Star recruit narrowing his choices to Alabama, LSU, Oregon, Ohio State and Texas. Minting an NFT numbered to 100,000 per school charging $100 for each one. Then telling those boosters he will attend the school that sells out first. What's 500k multiplied by $100? That's 50 Million for those keeping score at home. College players are about to change the game.
HUMBL is testing the waters with this very concept with Trevor Etienne (Minus getting the boosters involved).
Trevor Etienne is announcing his college selection via NFT on the HUMBL platform. Wait until 5 star athletes call up Foote (The Grand Bruin) to set up their "signing day NFT". Coming to a booster near you. Or maybe just a "Friend of the Program".
The HUMBLverse is real. Not only is our favorite Bruin putting money back into prep athlete's hands (sorry NCAA…your days of slave labor are done) but he is dipping into professional sports and athletes as well. Recall Foote's relationship with Athletes First, the management home to many NFL football players.

ZERO GAS FEES WHEN USING THE HUMBL WALLET
Currently, you can send established trusted cryptocurrencies within the HUMBL app to 6 countries with ZERO GAS FEES. I suspect the 2nd wave (26 more countries) will come online once all the kinks are straightened out. Want to play the crypto game with me? Here is my penny play within the HUMBL wallet. It's cheap, easy and very quick. ETH is very volatile and fluctuates daily.
When Ethereum is high, buy USD stable coin. When ETH is low, use that USD stable coin and convert it to ETH. When ETH is back up…use that ETH to buy USDC. The glory of this little game is NO GAS FEES! I just paid $3 to buy $470 worth of ETH using USDC. Send crypto to anyone in the world with a HUMBL wallet for free. Take a seat Venmo and Paypal, you are about to be HUMBL'd. My main reason to increase my HUMBL wallet balance is in anticipation of BLOCKS (not Jack Dorsey's name stealing company SQUARE) being added to the HUMBL wallet. More on that later. If you're inclined to research, BLOCKS will be the engine that drives the HUMBL bus which will run over your current crypto/financial wallet.
It's late and I'm on vacation. Talk to you soon.
Be well. Be HUMBL.
Stevey Checkers
Disclosures:
I/we are long in HUMBL since November 28, 2020. I will continue to accumulate shares until they up-list to NASDAQ. I am not receiving any compensation at the time of writing this opinion from anyone. I am not a financial advisor and please consult a professional before trading any stocks. This is solely an opinion and should be taken as such. I have downloaded the app and I intend to use it regularly.
Public Service Announcement:
If YouTube videos are more your style, consider subscribing to Josh Duke. I know this guy and he keeps it simple and real. Josh isn't a paid opinion. He is invested as am I. We like HUMBL and wear our HUMBL hat proudly. . Josh likes coffee, coffee is good, Josh is good. Give Josh a follow and stay up to date on HUMBL events. He is always putting out new content. https://www.youtube.com/c/JoshuaDuke