As a 'half-hour legal comedy', She-Hulk: Attorney at Law is expected to have a lot of court cases featuring some familiar – and some obscure – Marvel characters. In this article, we'll be exploring what you can expect to see in the MCU's dive into the world of "superhuman law".
Potential

Spoilers

ahead, as many of these are rumoured
Emil Blonsky/Abomination – Defence Trial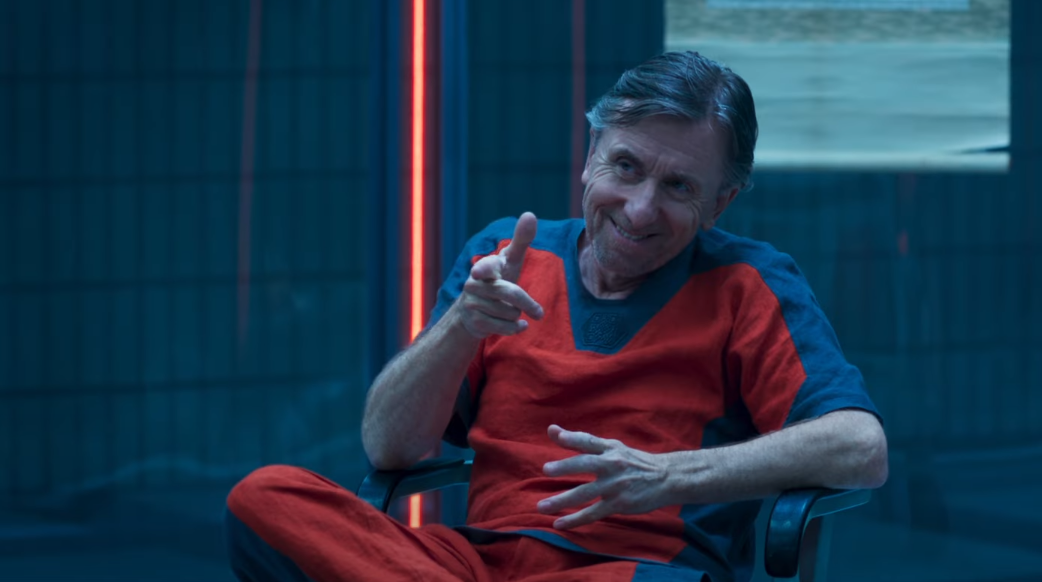 According to the Brazilian site Chippu, we can expect to see Tatiana Maslany's Jennifer Walters (AKA the titular She-Hulk) defend the returning MCU villain Emil Blonsky/Abomination, played by Tim Roth. Blonsky's first appearance in the MCU was in 2008's The Incredible Hulk where he served as the film's primary antagonist fighting against the Hulk. We never saw him get a fair trial, as all we heard of him was that he was being kept in a cryo-cell in the Vault in Alaska (Agents of S.H.I.E.L.D. 1×13 "T.R.A.C.K.S."). Blonsky was also set to join the Avengers (The Consultant) before being disapproved by Thaddeus Ross thanks to the likes of Phil Coulson and Tony Stark, setting up Bruce Banner to take his spot. The last we saw of him was in Shang-Chi and the Legend of the Ten Rings, where he was seen fighting Wong (Benedict Wong) before being put back in his holding cell, the same one we can see in the official trailer for She-Hulk, located in the DODC (more on them later) Supermax Prison (first seen in Ms. Marvel 1×04 "Seeing Red"). His appearance in Shang-Chi could potentially be a result of the outcome of his trial, as a settlement for his crimes in Harlem. Another bit of evidence for this comes from r/MarvelStudiosSpoilers' Christmas TFTMQ Part 1 – Extensive She-Hulk Updates, where they mention that "Wong shows up in court to defend Emil at one point", which could be why he and Abomination are seen sparring in Shang-Chi. They also note that he is "up for parole" and "under surveillance at the Raft". This alternative placement in the timeline could also explain why Bruce Banner is in his 'human form' in the Shang-Chi mid-credits scene, as opposed to the 'Smart Hulk form' seen in Avengers: Endgame and the She-Hulk trailer.
Damage Control Chitauri Tech Theft – Defence Trial
In the same Chippu article, they mention that we can expect to see a defence trial for members (one of whom can be potentially seen at 1:12 in the trailer) of the United States Department of Damage Control who stole Chitauri technology during their cleanup operation after the Battle of New York in 2012, which they took over from Bestman Salvage (later became Adrian Toomes' Crew) under Executive Order 396-B, which we saw in the prologue of Spider-Man: Homecoming.
Wong v. Master of the Mystic Arts – Defence Trial
Chippu also mentioned that Wong will be defended by Jennifer Walters in a case against another Master of the Mystic Arts. Not much is known about this trial but that leaves room for speculation. Perhaps this other Master doesn't feel that Wong is worthy of the title of 'Sorcerer Supreme' as revealed in Spider-Man: No Way Home, or that he blames Wong for the multiverse-meddling actions of Doctor Strange in that film when he helped Peter Parker, since Wong is his mentor and boss, technically.
Ryan Smith v. His Wife/Wives – Divorce Trial(s)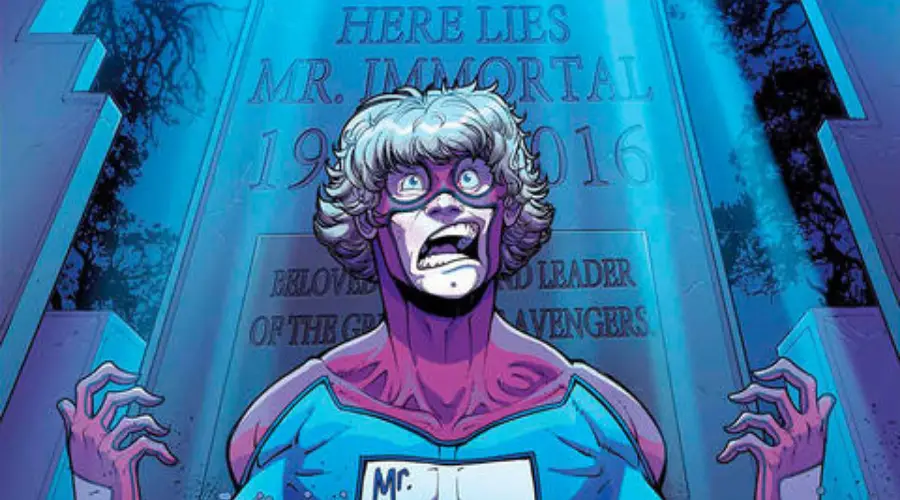 According to an audition video found by TheCosmicCircus, we can expect to see the Marvel villain Ryan Smith, played by actor Tom Archdeacon, be defended by Walters in a divorce trial against his wife. In the video, we can hear Smith, who prefers to go by "Doctor Revive", explain to two female lawyers (one of whom we can expect is Jennifer Walters) that when typically ending relationships with his previous wives, he would kill himself, wait to regenerate, and walk away as "a whole man". This role could secretly be that of Mr Immortal, who was originally slated to appear in Freeform's New Warriors, played by Derek Theler and Finnegan George (young) before being cancelled. According to r/MarvelStudiosSpoilers' Christmas TFTMQ Part 1 – Extensive She-Hulk Updates, Mr Immortal is set to appear as a "client of Jen's firm handling multiple divorce settlements", which fits in perfectly with the audition tape found by TheCosmicCircus, and would mean that the case in the audition tape is simply one of many that "Mr" Ryan Smith/Doctor Revive/Mr Immortal will tackle in the show.
Jennifer Walters v. superhero tailor (& matt Murdock) – prosecution trial
In the same Reddit post, r/MarvelStudiosSpoilers mentions that Matt Murdock will defend a "superhero tailor" against Jennifer Walters, which she presumably loses as they later note that he "schools" her in the trial. All is well it seems, however, as they mention that they "go for drinks, hit it off" and he "offers Jen a spot in Hell's Kitchen with his firm".
mary MacPherran v. Jennifer walters – "she-hulk" prosecution trial
r/MarvelStudiosSpoilers also mentions in Christmas TFTMQ Part 1 – Extensive She-Hulk Updates that Jameela Jamil's Mary MacPherran/Titania, who they mention is an "influencer", tries to sue Jennifer Walters for using the term "She-Hulk", presumably using her social media platform(s) to gather public sympathy. It's unclear if this will actually go to trial, however.
frog-Man – Trial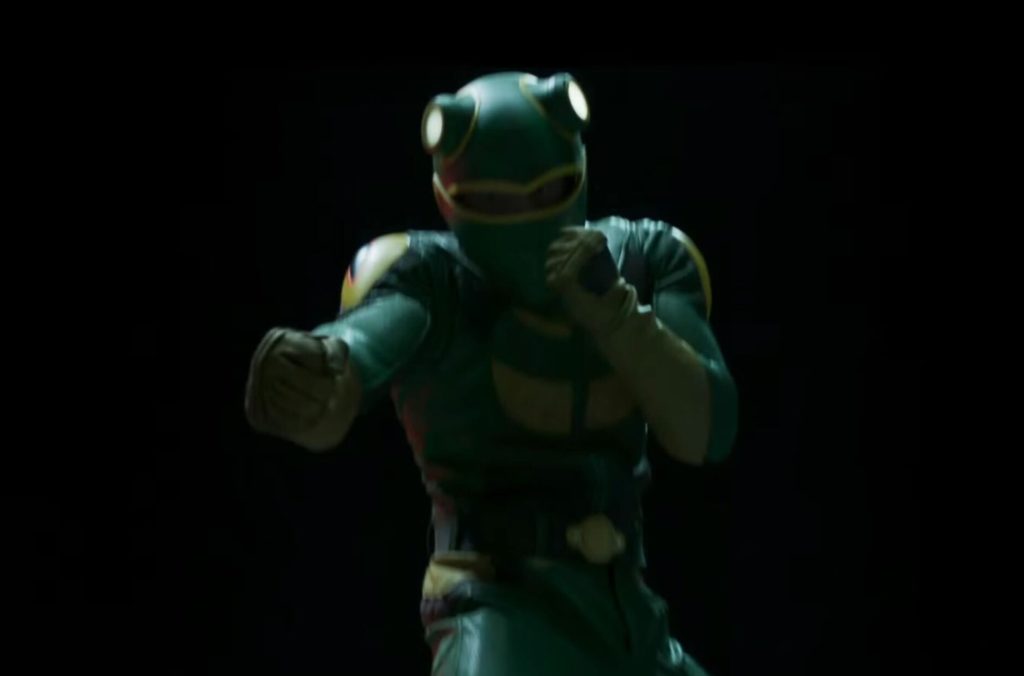 And finally, we may see a trial of the obscure Marvel villain Frog-Man. At 1:23 in the trailer, we see him in his classic outfit leaping on top of a car, whose appearance was confirmed by TheCosmicCircus.

We must also note that any one of, or many of, these trials may be interrupted by Titania, as at 1:22 in the official trailer we can see her attack Jennifer Walters in a court, similar to Solo Avengers #14 2. "Court Costs!" when Titania demanded She-Hulk fight her while the latter argued a case against the Mutant Registration Act to the Supreme Court.

There's also a chance that we see an MCU version of some of She-Hulk's most famous comics trials, such as She-Hulk v. TVA (which was introduced in Loki) from She-Hulk Vol. 3: Time Trials (2006) or She-Hulk v. Eros (who was introduced in the Eternals mid-credits scene, played by Harry Styles) from She-Hulk Vol. 2 #6-7 (2006).