Ahead of its season finale, fans of the Hulu series Marvel's Runaways got some good news about the show's future.
It was announced today that the series would be renewed for season 2 on the streaming service according to Marvel. Head of Marvel TV and executive producer of the series Jeph Loeb said in a release; " We're thrilled about Runaways' Season 2. Our partnership with Josh [Schwartz] and Stephanie [Savage] and Hulu has been as exciting as the reaction to the show from our fans — both new and old!" he said.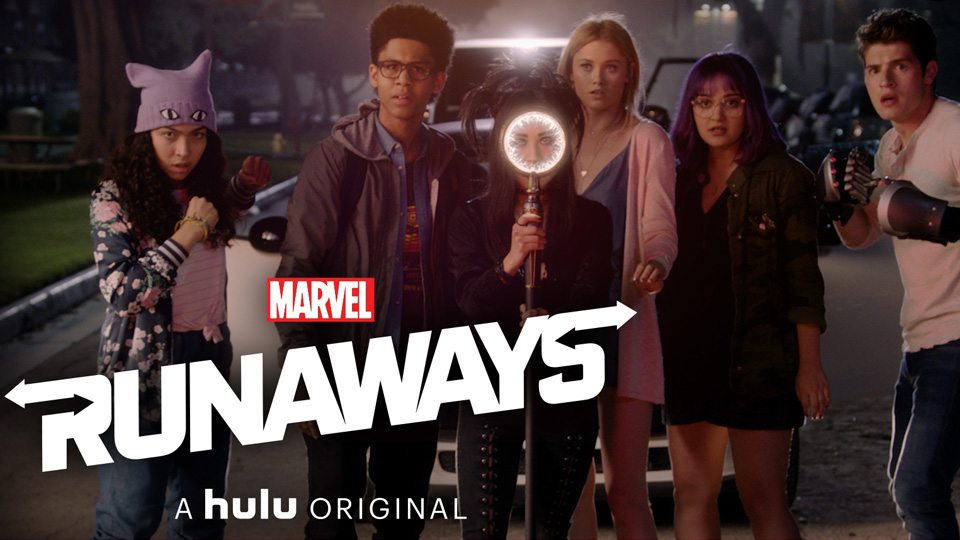 Executive Producers and Co-Showrunners Schwatrz and Savage weighed in as well on the news stating; "We can't wait to see where we can take the story in Season 2 and to stay on the run." The pair continued teasing some possible plot details; "The conversations with the fans have been gratifying. We hear and see you. We appreciate yours passion and hearing how much the show means to you. Beware the possibility of a dinosaur on the streets of Los Angeles…and earthquakes!" Whatever that last line means, I'm sure fans are speculating as we speak.
Marvel's Runaways will air its season finale on Tuesday, January 9 on Hulu.