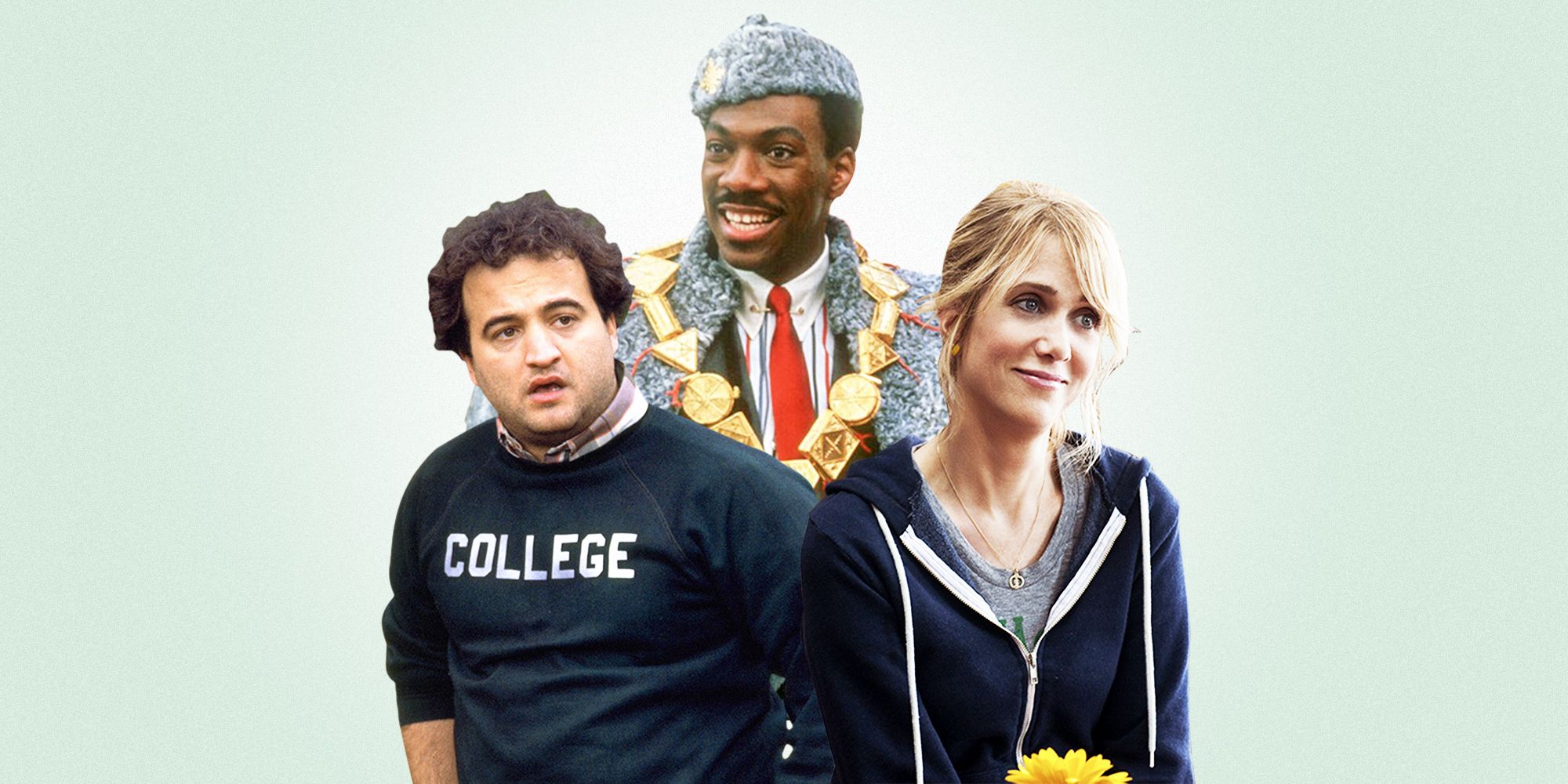 Hollywood has long had comedy films on its slate. It's probably the oldest American film genre since slapstick relies on visuals rather than sounds. In the late 1920s and 1930s, sound development led to greater prominence of comedic dialogue in Keaton's work. In the 1960s and 1970s, comedy was a booming genre, giving rise to widely popular comedians like Peter Sellers, Jerry Lewis, and Dean Martin. Known as studio comedies, they played comedic roles as leading men.
As time went on, new voices came to the fore, including Eddie Murphy, Richard Pryor, Billy Crystal, Chevy Chase, John Candy, Jim Carry, Goldie Hawn, Shelley Long, Bet Mitler, and Gene Wilder. Although some of these voices would be problematic in hindsight, they contributed to developing a more diverse range of Studios Comedies. In subsequent decades, the genre became more popular. This style of comedy was perfected by comedy directors like Adam Mckay, Ben Stiller, and Judd Apatow with hits such as "40 Years of Virginity", Zoolander, and Anchorman."
But in the 2010s and 2020s, this genre went out of style. Why did this happen? Several factors are at play. Lack of quality is one of the main reasons. This seems to contradict my previous claim that these types of films peaked in the early 2000s. Despite the fact that there were some pretty talented people working in the field of comedy at the time, there was one figure who took everything down with him. I am referring to the Notorious actor/comedian Adam Sandler. Despite my point of view, I don't personally dislike Sandler; in fact, I think some of his early works are masterpieces, such as "The Wedding Singer" and "Happy Madison." Even his most recent dramatic roles like "Uncut Gems" are fantastic.
However, under his "Happy Madison" production label, he consistently produced terrible to mediocre comedies such as "I Now Pronounce You Chuck & Larry" or "Grown Ups." Even though many of these films were successful at the box office, this considerably soured the appetite for laughter in the theater. After their last theatrical feature, "Pixels," bombed in theaters back in 2015, the age of Sandler came to an end. Even though Sandler was very much out of the picture theatrically by moving to Netflix, the damage was still done.
Even Judd Apatow, who I admire, can be blamed for the demise of theatrical comedy. Although his output of comedy films was quite good, comedy classics like Knocked Up, Superbad, Forgetting Sarah Marshall, Bridesmaids, and Pineapple Express scored big with critics and audiences. Unfortunately, their tones agitated audiences just like Sandler's did. This also isn't even mentioning both Seth Rogan and Will Ferrell. Also, it flooded the film market with similar comedies. Simply put, comedies were starting to disappear, which is unfortunate.
Despite the poor performance of comedies in theaters these days, the genre hasn't disappeared from pop culture. In several interviews, Comedy heavyweight Seth Rogan stated that "Marvel movies are comedies. Thor: Ragnarok is a comedy. Ant-Man is a comedy at its core. So that's what's out there. There are $200 million comedies out there, so that's something to be aware of as a comedic filmmaker. That is the benchmark that people expect!." The quote illustrates a larger issue in the industry where IP has consumed so much cultural oxygen that it has started mixing with other genres to satisfy the appetite for the type of films CBM is ripping. Comedy is the genre taking the most hits in this regard.
The reason for this is that comedy is so versatile that it can be used in any genre, so it's a valuable tool for filmmakers. However, this has also cost the people of comedy when it comes to filmmaking, not to mention the popularity of comedy shows on streaming services, which decreases the likelihood of audiences going to theaters. This is a sad development since comedies are much more enjoyable when they are viewed in a full theater. As a matter of fact, I argue that comedies are more important to the film landscape than dramas, mainly because we need humor in our culture to better understand the world around us.
So, where does that leave the future of Studio Comedies? Honestly, there is some hope. In this article, I have cited countless times that comedies are in decline. We've also seen recent hits like Kristen Wiig's "Barb and Star Go to Vista Del Mar," Ryan Reynolds' "Free Guy," and Sandra Bullock's "The Lost City."We've also seen recent hits like Kristen Wiig's "Barb and Star Go to Vista Del Mar," Ryan Reynolds' "Free Guy," and Sandra Bullock's "The Lost City." All three of these films did well at the box office and on streaming. Therefore, studio comedies might be eager to return to theaters, but as with anything in today's world, that can change quickly.
To return to the thesis of this essay, Who has the last laugh? The answer is us, the audience. For years, we've been subjected to terrible comedies like "Jack and Jill" or "Dirty Grandpa", but eventually, we complained, and Hollywood listened, so they stopped making them that way. Having said that, now that comedies have returned, I think we have a responsibility to support good art. To quote Chris Gore, "watching comedy movies enhances your mental health."