Paramount announced recently that they would be building their own shared cinematic universe based on properties that they have the rights to. Yesterday, they gave those films release dates.
Paramount Pictures is creating a shared universe based on popular Hasbro toy lines and their are eyeing a 2020 launch date for the films. Paramount has teamed with Hasbro's Allspark Pictures to announce the release date for their next film simply titled G.I. Joe. There have been two previous films released by Paramount including G.I. Joe: The Rise of Cobra and G.I. Joe: Retaliation, but there is no word on whether this new film will be either a continuation or a completely new feature film franchise. G.I. Joe is scheduled to be released March 27, 2020.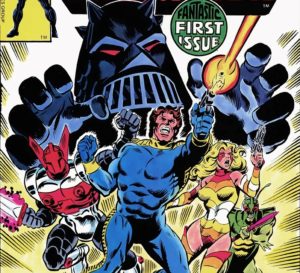 That same year, the next film in the shared universe is set to premiere, Micronauts. The toy line was about a race of alien warriors from an alternate, microscopic dimension. Micronauts will premiere October 16, 2020.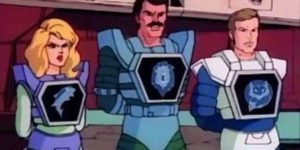 In addition to those two films, another three films are expected to be added to the shared universe. Those films include Visionaries. Based on the toy and animated series Visionaries: Knights of the Magical Light, the series was set on a world of magic and advanced technology where the Spectral Knights defended the realm with their magic armor and vehicles.
Rom was based on the unsuccessful toy line, but successful Marvel Comics series Rom Spaceknight. It told the story of a cyborg with superhuman abilities that defended the universe against alien threats.
M.A.S.K. stands for Mobile Armored Strike Kommand and was about an underground task force led by Matt Trakker who used highly specialized vehicles to fight against the criminal organization V.E.N.O.M.
While no release dates have been given for the other films in the shared universe, Paramount has announced that October 1, 2021 will be the release date for an untitled Hasbro event film. What that film could be is unknown.
Let me know what you think in the comments below.